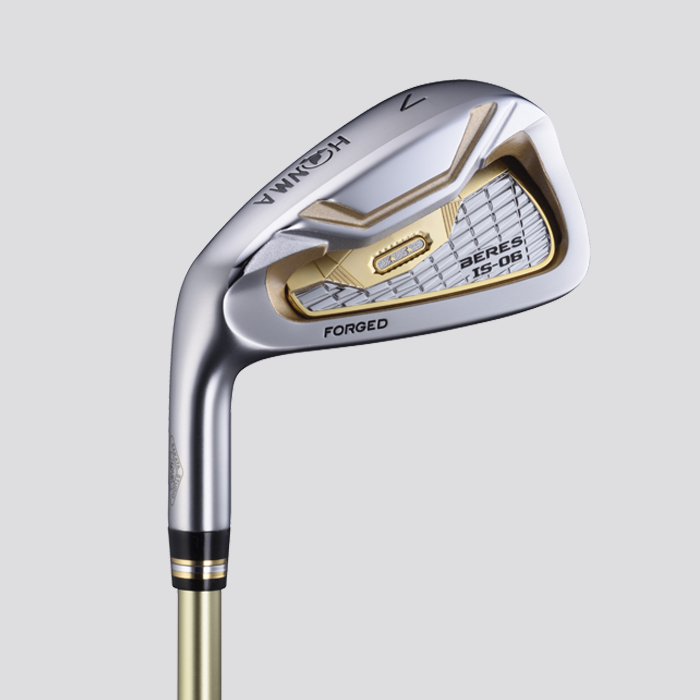 Eisen / Honma Beres S-06 Lefty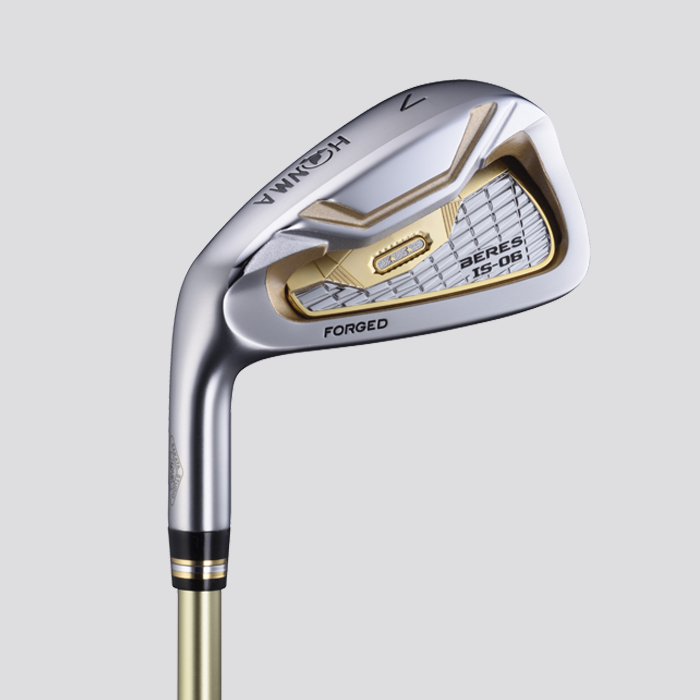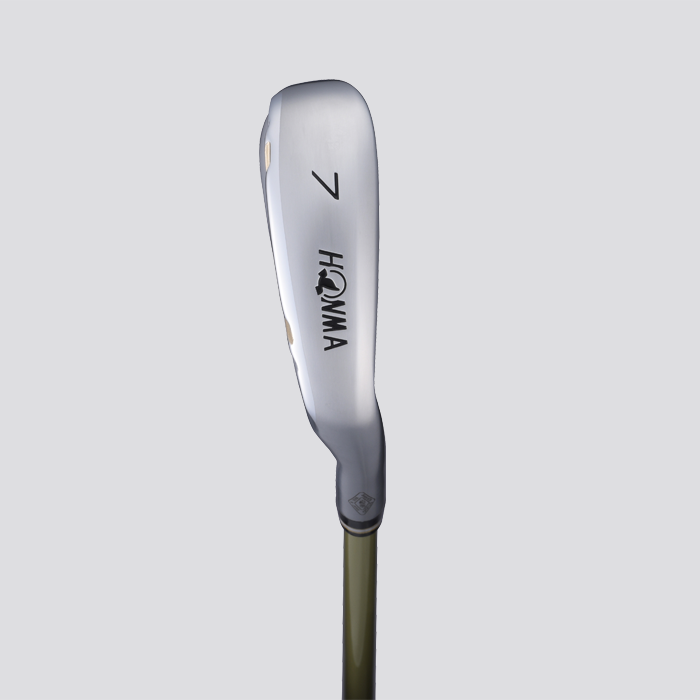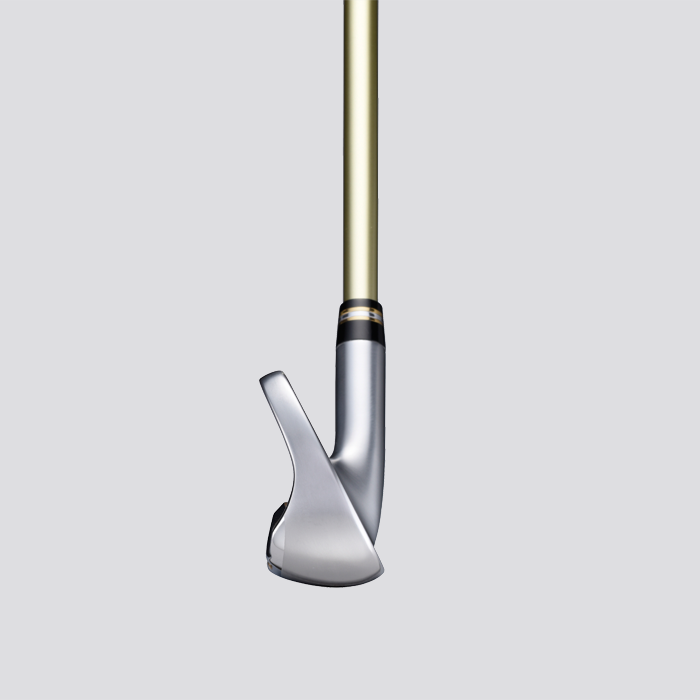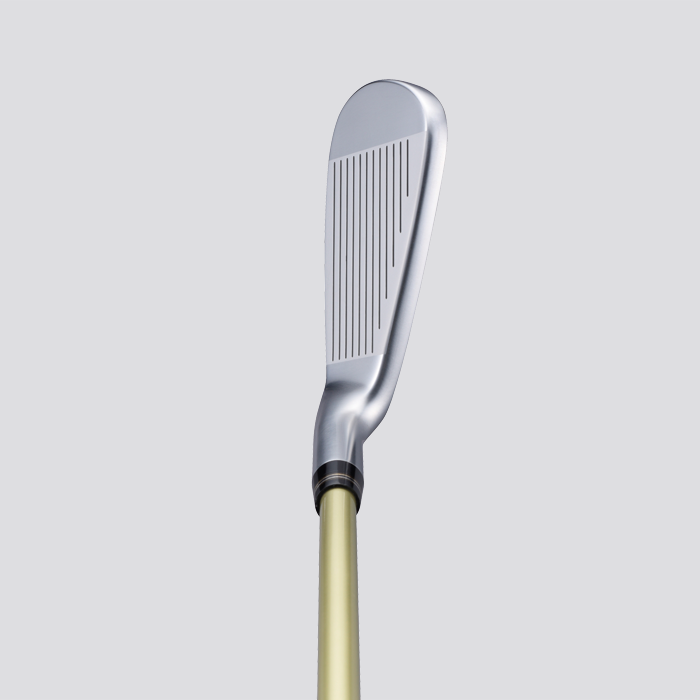 / New face structure raises flight trajectory
A wide sole flange of the new face structure raises trajectory and increases distance.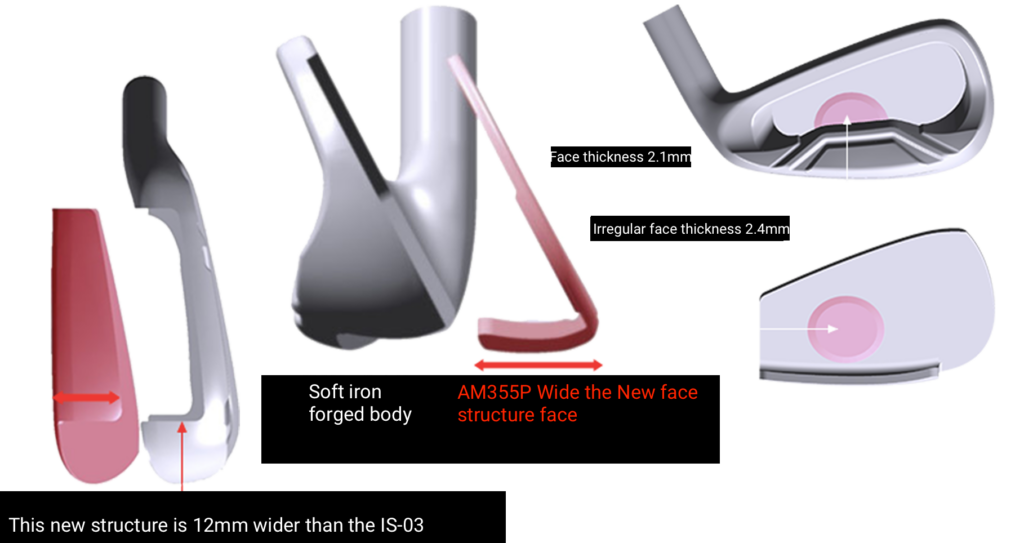 / Face repulsion increases
Three slots on the sole flange are part of wide the new face structure face, which helps increase clubface repulsion.
※available in the 4-thru-8-irons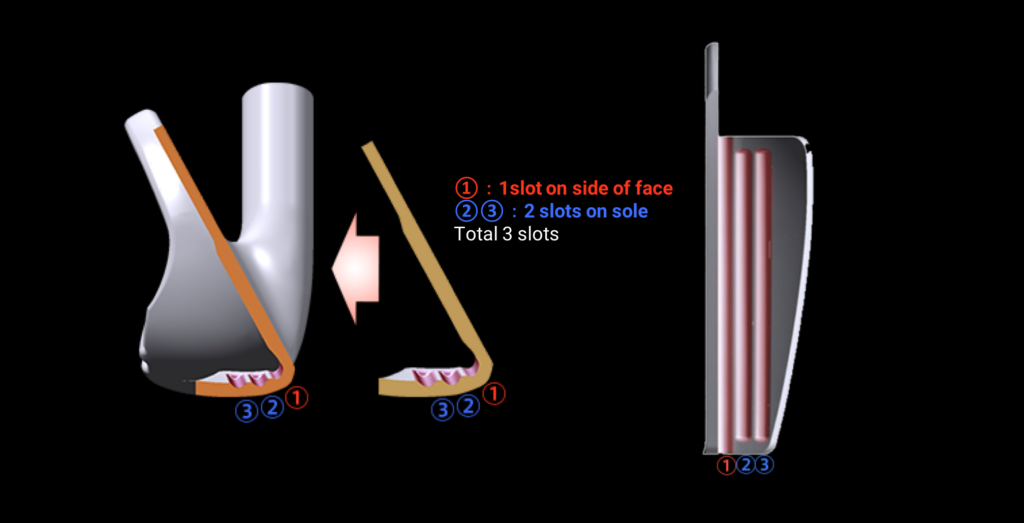 / Long iron as easy to hit as a hybrid
Long iron has a similar shape, head size and wide sole compared to the hybrids, making them easier to hit.