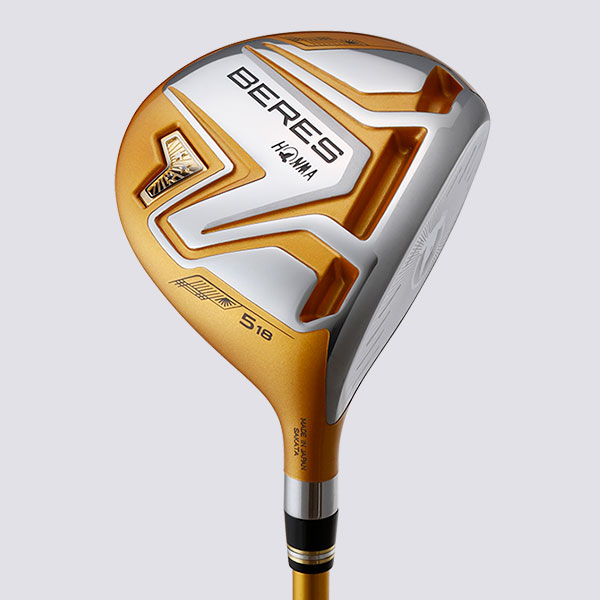 Honma Beres Aizu Fairwayholz / Herren (NEU)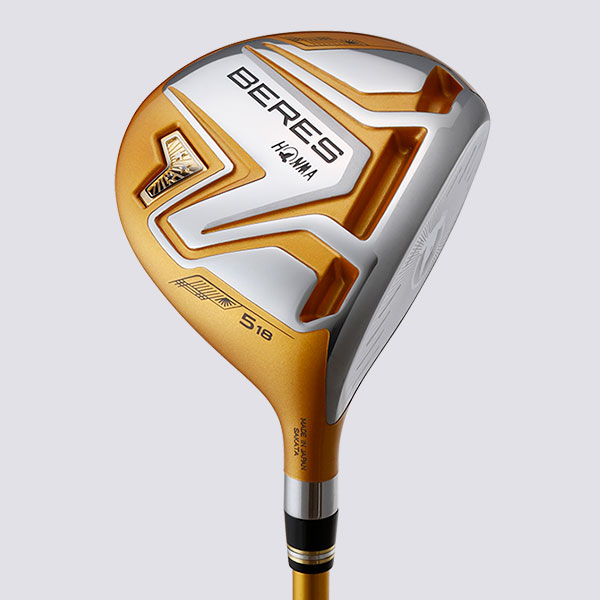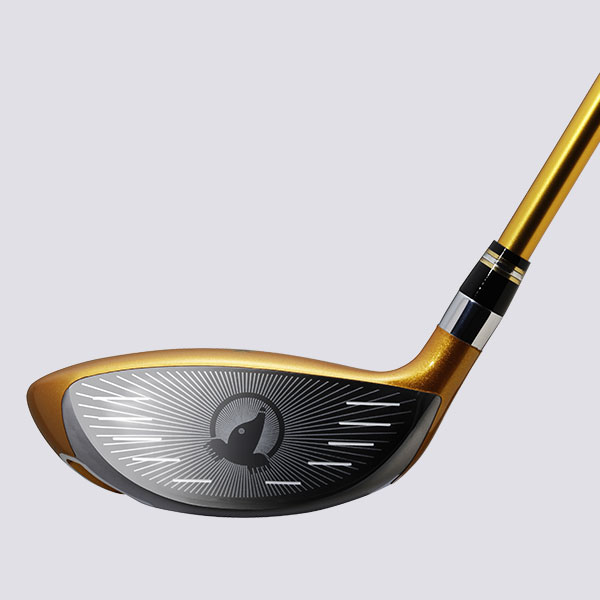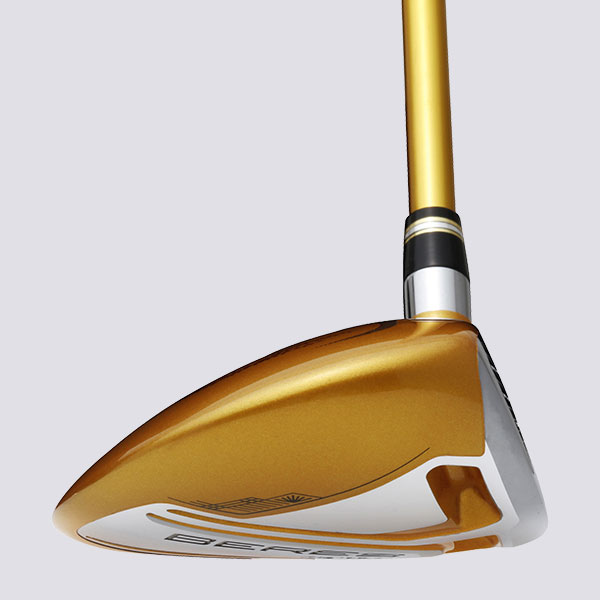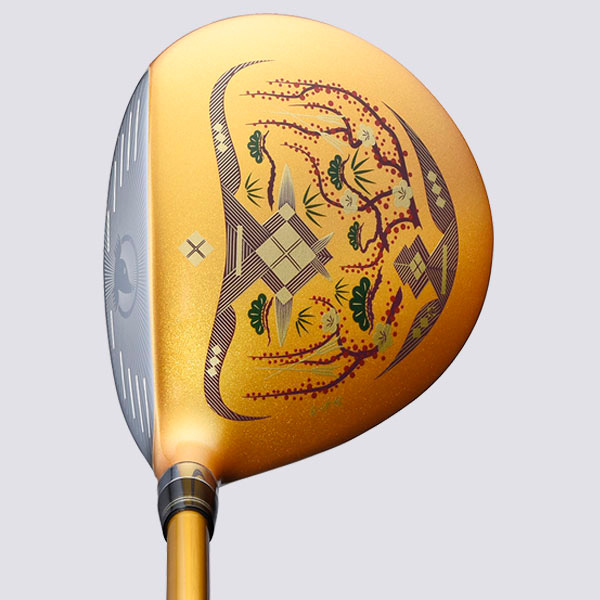 / Beautiful Traditional Japanese "AIZU" Lacquer Design
The premium BERES brand provides world-class quality and performance, and now collaborates with the traditional Japanese AIZU lacquer, originating in the northern part of Japan close to the Honma Sakata factory.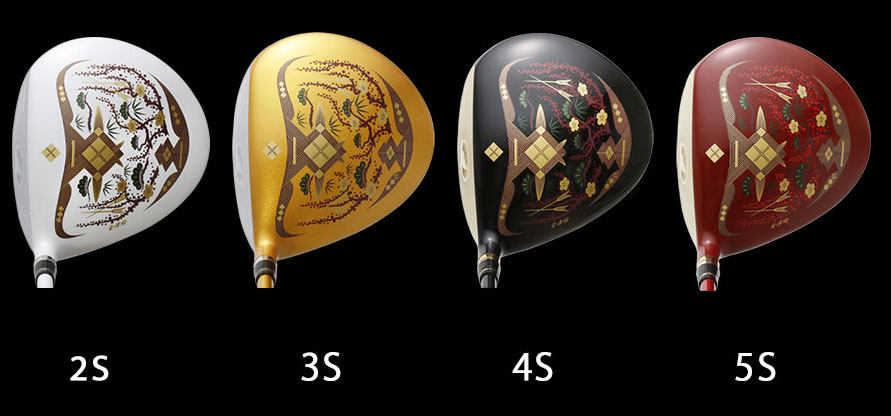 /Triple Sole Slots and Crown Structure
The triple sole slots and crown structure follow the driver flexure design; generating a synergy effect within the face on repulsion performance for longer distance.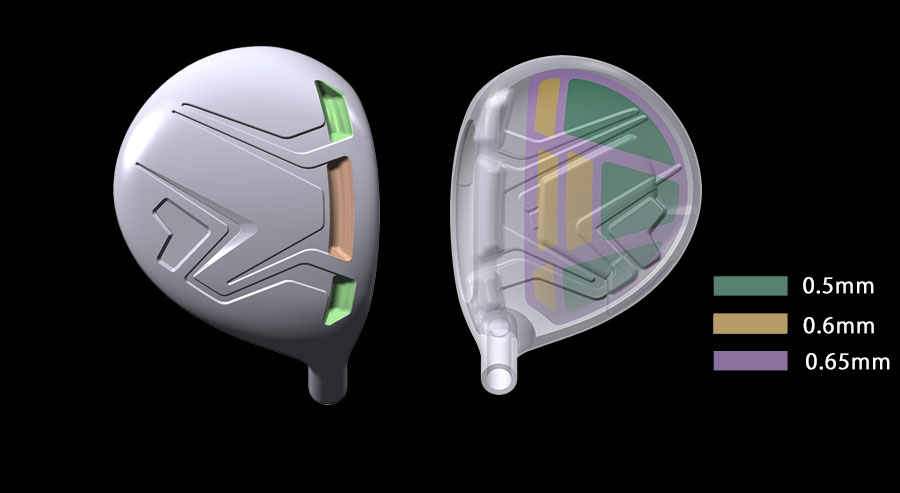 / CG flow design with variable thickness by loft
3W:Optimal CG design for ideal shot-making
5W:Draw bias structure and easy to hit high trajectory (Low and deep CG)
7W:Preventing too much spin while generating appropriate spin to stop a ball. (Low and shallow CG)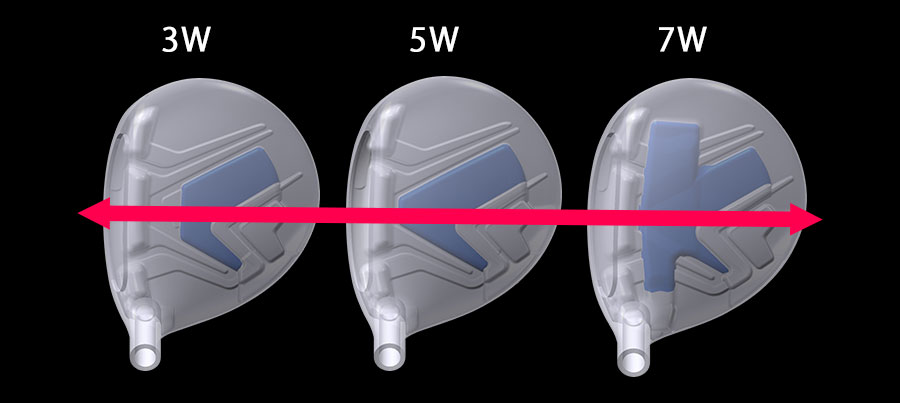 / Face Structure
A thin and flexible face area provides improved repulsion performance which enables a stronger trajectory.

/ Original Shaft -ARMRQ MX-
The newly developed "10-axis sheet" material consists of 4-axis aluminum and 6-axis carbon material.
High compression strength and by adopting "ARMOR" on the bat side, a consistent swing trajectory is realized.
Furthermore, the counter balance design effect improves the swing speed.
By increasing the strength of the shaft sheet, it is possible to produce accurate shots with a constant swing path.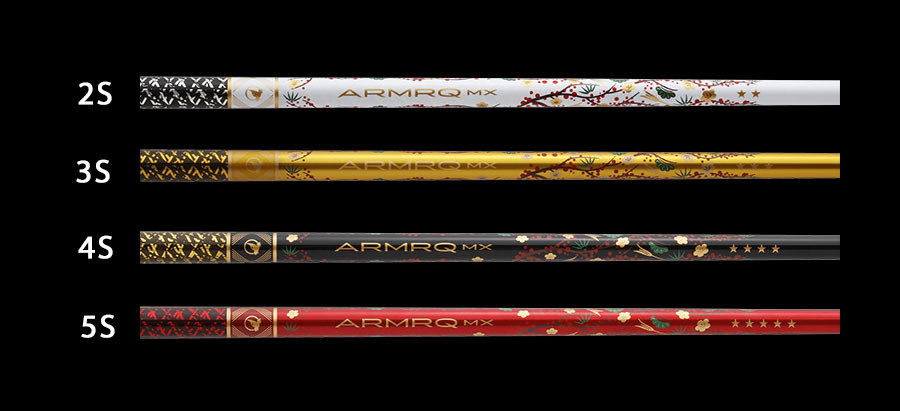 / Performance by Grade
As the star level increases, the stability on off-center strikes increases.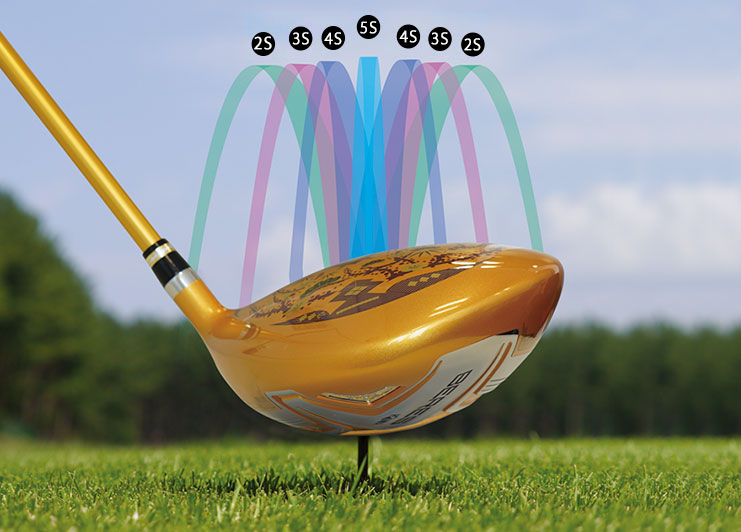 / Performance by Grade
The shaft accelerates the head speed at impact in stages, by adopting different materials for each grade.